Worship is central to the life of the Oxley Uniting Church, and covers a range of styles from traditional to the various shades of contemporary. We have two regular services each Sunday, as well as additional services to mark special occasions. Holy Communion is celebrated as part of each service at least once a month. Bibles are available should worshippers wish to meditate on a passage during the Preaching of the Word. Click here for the monthly preaching plan, or visit our sermon page, where the texts of some of our sermons can be read. Our preachers usually preach from the Revised Common Lectionary, and the readings for the coming Sunday are listed at the bottom of the page.
Some worship services are videoed and available here.
Sunday 9:00am This service is an intergenerational service incorporating traditional hymns and contemporary songs, with communion being offered on the first Sunday of the month. Prayers, bible readings, and other elements are led by various members of the congregation. Worship is designed to be inclusive and welcoming. Worshippers are invited to stay after the service for a community time over morning tea.
Sunday 5:00pm This service is the most informal of the regular services. Music, usually lead by a full band, is an important part of worship, and a varied range of contemporary songs are used. Preaching of the Word is still central to worship, but may include non-traditional elements such as audio-visual material, small group discussion, and reflective or meditational segments. On the third Sunday most months we meet in a relaxed style for Cafe Church – worship blended with fresh coffee, tasty eats, and opportunities for sharing around the table, and we share Holy Communion. Everyone is welcome at Cafe Church, and there are no requirements to bring anything other than an open heart.
Special Services At various times during the year the church, special services are held for such occasions as: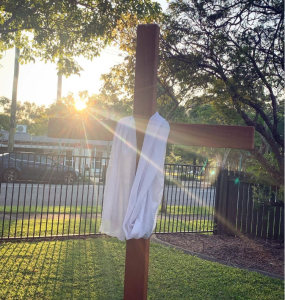 Good Friday and Easter Day
Christmas Day
Day of Pentecost
Baptisms
commissioning of leaders
the visits of guest speakers from mission focused organisations and branches of the church on the fifth Sunday of a month.
A hearing induction-loop is installed, and our worship centre is wheelchair accessible.
For further information on our worship services, please contact our ministry team.